Saturday, April 13, 2:00 p.m.
A fun, delicious way to relax and enjoy friends and church family.
Tea sandwiches, scones, and desserts are on the menu along with entertainment and door prizes.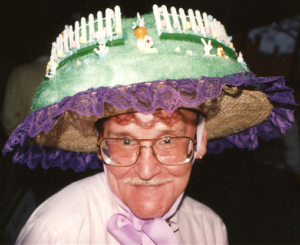 It's an opportunity to show your creativity as well. This is an invitation to decorate and wear a hat—-there will be prizes for your unique, imaginative handiwork.
All are welcome to attend this 50th Anniversary fundraising event for a $15.00 donation.
Tickets will be available soon.