Good Friday, April 7, 12 – 3 pm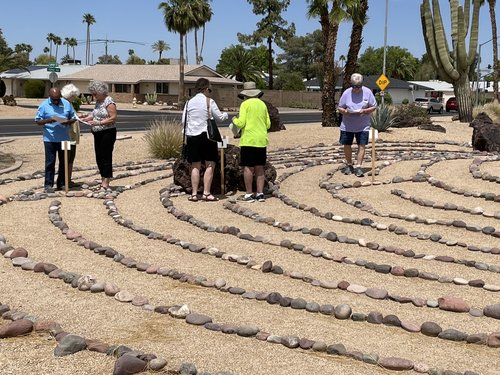 All are welcome to walk the labyrinths at Church of the Palms UCC for a self-directed 30-minute walk, with a printed guide provided for pauses at the 'stations of the cross' to read a brief Biblical text and prayer.
Volunteers will be available to assist walkers. Chairs and water will be available. The guides will be available in the literature box for late afternoon and evening walks as well.